Appointments
Online Therapy and Counseling
Updated November 2022
Telehealth – I am currently offering Online Therapy and Counseling for Women in Georgia and Florida via HIPAA Compliant Zoom. You will receive a new and unique link for each of our sessions via email.
Email – I use Hushmail, an encrypted and HIPAA compliant email provider. Your emails are secure at my end of our communication. However, your email security is only as secure as the email platform used at your end.  In order to receive Hushmail, you will need to establish a FREE account.
New Therapy Clients
To help us get off to a great start:
I offer a free 20 minute phone consultation to help us determine if working together feels like a good fit.
These are available at 10:30 am every day and must be scheduled in advance.
For your first scheduled appointment only, pre-payment is required to hold your appointment time.
Once we've scheduled your initial appointment, please send me your New Client Paperwork (below) via email.
Returning Therapy Clients
To help us get back on track, please complete:
The first page only of the New Client Biography (above) with your updated information.
The 2022-2023 HIPAA Notice/Informed Consent.
Please email them to me (and note that I have a new email address) prior to our next appointment.
Can We Work Together?
Georgia — Licensed Clinical Social Worker #CSW003082
You must be a Georgia resident to receive online or in-person therapy. (Currently I offer online appointments only.)
Florida — Telehealth Provider Registration #707
You must be a Florida resident to receive online therapy. (I am approved as a Telehealth-Only provider in Florida.)
Scheduling Hours
| | |
| --- | --- |
| Monday | 10:00 am — 7:00 pm |
| Tuesday | 10:00 am — 7:00 pm |
| Wednesday | 10:00 am — 7:00 pm |
| Thursday | 10:00 am — 7:00 pm |
| Friday | 10:00 am — 7:00 pm |
| Saturday | 10:00 am — 7:00 pm |
| Sunday | 10:00 am — 7:00 pm |
Fees and Billing
Planning for the financial investment in your therapy work is an important part of the process.  The cost of therapy should be financially comfortable for you and not increase your stress level.  We can meet as often or as infrequently as you like.  However, please plan for no less than every 10 – 14 days in the beginning of our work together.
You may use Flexible Spending Accounts, Healthcare Savings Accounts, debit cards, or credit cards to make payments.
While I do not accept insurance, I am happy to provide you a Superbill.  For more about Superbills, please see below.
| | |
| --- | --- |
| Therapy & Counseling | $240/hour |
| Additional Time | $60/15 min |
| Forms and Letters | $120/hour |
| Consultations & Presentations | $240/hour |
Professional fees are processed using JaneApp and Stripe.  "ML.LCSW" will appear on your statement. 
No Insurance Accepted, however…
If you have Out-of-Network benefits find out how much your insurance company will reimburse you directly by calling and asking:
Does your policy include Mental Health / Behavioral Health Out-of-Network benefits?
What dollar amount do they consider "Usual & Customary" for a "90837" in your Zip Code?
What percentage of this "Usual & Customary" fee will you be reimbursed?
What is the exact dollar amount you will be reimbursed per session?
How soon can you expect to be reimbursed for each session?
Once you have the above information, you can determine your out-of-pocket cost per session.
I am happy to provide you a Superbill (Statement/Receipt) for submission to your insurer for direct reimbursement.
Superbill Instructions
Complete the fields in red on the following form and email to me at Melissa@MelissaLesterLCSW.com.
I will provide your signed Superbill via email, usually between Monday and Wednesday of the following week.
2-Day | 48 Hour Cancellation & Rescheduling Policy
I require a minimum 48-hour notice for all cancellations and rescheduling.  Because your appointment time is held exclusively for you, it cannot be made available to others.  Appointments that are cancelled with less than 48-hour notice are billed at the full fee.
I appreciate your understanding.
Social Media Use
I maintain a professional presence only on LinkedIn, Instagram and Facebook. Postings on these platforms are for my professional purposes only. For your privacy, safety and protection, I do not accept invitations or connect with clients, potential clients or former clients on social media platforms of any kind.
I have not and do not participate in chat rooms, webcasts, bulletin boards, Reddit, YouTube Comments or any form of interactive social media. If you believe you have seen my photo and/or comments on any interactive platforms, these are the result of identity theft, fraud and impersonation.
Contact Me
The best way to reach me is via HIPAA compliant email (Melissa@MelissaLesterLCSW.com).
You are also welcome to leave me a voice mail (770-313-7768), but this will delay my response time significantly.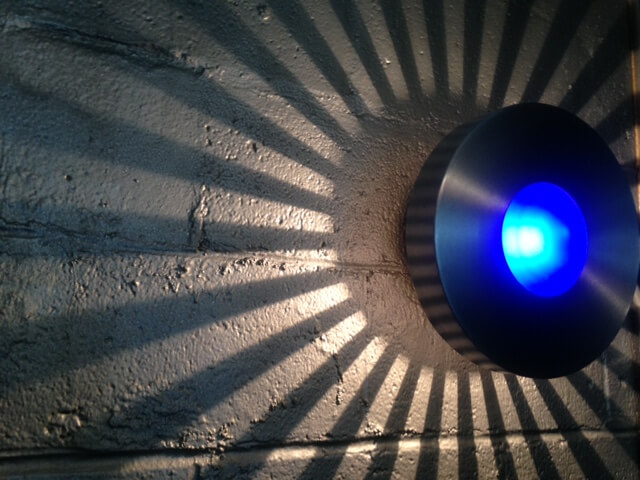 Visit me on:
Association for Comprehensive Energy Psychology
Tapping for Your Health (Natural Awakenings 1)
New Nonprofit to Promote, Spread EFT (Natural Awakenings 2)
Tapping Classes Offered in Decatur (Natural Awakenings 3)